Expats: How to avoid culture shock in your host country
Expatriation is an amazing experience, but it can also trigger some culture shock upon arrival if you are not prepared enough. Here are some tips to avoid culture shock in your host country.
1- Get informed before departure.
Don't trust the flawless Tiktok videos or Instagram posts. They often do not reflect the entire truth and we tend to have an idealized image of our future destination under the prism of our preferred social media. Read and watch to get a sense of the country's reality. You can also check some travelers' blogs or vlogs which usually gives some very helpful insights about the destination.
2- Learn the language
Learning at least the basics of the language is not limited to help you to communicate with the locals. Indeed, learning a language is more than putting words together.
Thanks to your teacher, you will have a taste of the culture and the mindset of your future destination. You will also learn the famous "DOs and Don'ts" to avoid awkward social situations.
Unfortunately, if you have a limited knowledge of the language, you may not avoid some embarrassing language mix ups.
3- Check out the artistic movement of the moment and listen to the local music.
Arts usually act as a mirror of society.
Checking the contemporary cultural scene will give you some hints of society's shortcomings, opportunities, and vision of life. Fashion for example is commonly used as a statement that works hand in hand with some music influences.
4- Be open minded
Culture shock is according to the Oxford dictionary "the feeling of disorientation experienced by someone when they are suddenly subjected to an unfamiliar culture, way of life, or set of attitudes".
If you stop comparing everything with your home-country and if you keep an open-mind, you will consequently be able to settle down quicker in your new country.
Speak to locals, ask them questions, and try to understand their mindset. Your new country's way of life will be easier to adopt if you do it this way.
5- Embrace change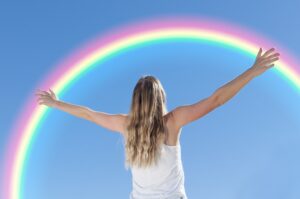 All in all, the easiest way to avoid culture shock is to embrace change.
Just like learning a language, traveling is a life-changing experience paving the way for your personal growth and transformation.
Contact us if you are about to travel and if you want to start learning the language